Experienced, thorough and always two steps ahead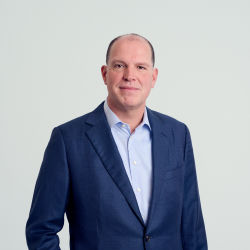 Experienced, thorough and always two steps ahead
Maurice van Valen
Lawyer
M +31 (0)6 310 366 74
T +31 (0)85 303 18 01
maurice.van.valen@heronlegal.com
Maurice van Valen graduated as a Master of Dutch Law at Tilburg University in 1997. Subsequently, he received a Master's degree from Southern Methodist University in Dallas, Texas in 1998, the same year he was admitted into the Dutch Bar. Maurice has spent a large part of his career in the legal merger and acquisition practice in Amsterdam, New York (2002-2004) and London (2007-2010), resulting in an extensive international network.
Before he founded Heron Legal in 2015, Maurice led the Eindhoven branch of a large Dutch multidisciplinary law firm for five years.
Maurice has a broad transaction and advisory practice with cross-border mergers and acquisitions, international contracts, boardroom counseling, private equity, start-ups, joint ventures and other forms of cooperation. Given his extensive international experience, Maurice is often asked to assist in complex matters with international aspects.
Maurice is a passionate collector of modern and contemporary art and this passion is intertwined with Heron Legal's DNA. Art stimulates creative thought processes in his daily work. Maurice thinks it is important to contribute to the art ecosystem and supports various cultural organisations through pro bono work and by serving as a member of several supervisory boards and advisory bodies of Dutch culture institutions. Maurice is constantly focused on connecting his business and cultural network with each other in order to create new, valuable relationships.
Practice areas
> mergers & acquisitions
> corporate law
> restructuring
> joint ventures
> start-ups
> commercial contracts
> boardroom counselling
> attorney co-counselling
> art law
Registered legal practice areas
Maurice van Valen has registered the following legal practice areas in the Netherlands Bar's register of legal practice areas:
> Corporate Law
> Contract Law

Based on this registration, he is required to obtain ten training credits per calendar year in each registered principal legal practice area in accordance with the standards set by the Dutch Bar Association.