Pragmatic, knowledgeable and efficient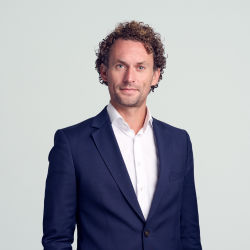 Pragmatic, knowledgeable and efficient
Martijn Kesler
Lawyer
M +31 (0)6 464 179 15
T +31 (0)85 30 318 04
martijn.kesler@heronlegal.com
Martijn studied Dutch corporate law at Amsterdam University and Chinese corporate law at JiaoTong University of Shanghai (People's Republic of China).
Before joining Heron Legal, Martijn worked over 9 years as a lawyer in Amsterdam, first at a full-service law firm and subsequently at a boutique corporate law firm.
Martijn specialises and advises his clients in commercial and corporate litigation matters. He advises in disputes involving shareholders and directors as well as disputes between businesses and their stakeholders. Next to his litigation practice, Martijn regularly advises on mergers and acquisitions, joint ventures and commercial contracts.
Practice areas
> corporate & commercial litigation 
> corporate law
> mergers & acquisitions
> joint ventures
> start-ups
> commercial contracts
> attorney co-counselling

Registered legal practice areas
Martijn Kesler has registered the following legal practice areas in the Netherlands Bar's register of legal practice areas:
> Civil procedural law
> Corporate Law

Based on this registration, he is required to obtain ten training credits per calendar year in each registered principal legal practice area in accordance with the standards set by the Dutch Bar Association.