Passionate, punctual and driven to deliver the best results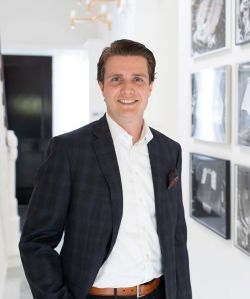 Passionate, punctual and driven to deliver the best results
Lennaert de Jong
Lawyer
M +31 (0)6 135 462 01
T +31 (0)85 303 18 82
lennaert.de.jong@heronlegal.com
Lennaert de Jong studied Dutch law at Tilburg University where he completed his master's degree with a focus on Employment Law, graduating cum laude in 2013.
During his studies, Lennaert worked as a legal assistant at a corporate law firm. Before Lennaert joined Heron Legal in 2018, he worked for five years at a major Benelux law firm, in the Employment Law practice group.
Lennaert specialises in employment law and advises on matters such as cross-border employment issues, the hiring, suspension and dismissal of managing directors ("statutair directeur"), individual and collective dismissals, (collective) employment agreements, employer liability, competition and solicitation clauses, the rights of Works Councils and the employment law aspects relating to mergers and acquisitions. The clients Lennaert closely works with mainly consist of major national and international corporations as well as (semi-)government bodies.
Lennaert is a member of the International Association of Young Lawyers (AIJA) and the Association of Young Employment Lawyers (VJAA). In 2020 he completed a post-graduate employment law specialization programme at the Erasmus University (the PALA), graduating cum laude.
Practice areas
> employment contracts
> reorganisations
> collective labour agreements 
> non-competition clauses
> non-solicitation clauses
> working conditions
> statutory directors
> works council
> termination of employment 
> work disability 
> pension law
> art law