Clear, concise and diligent in everything he does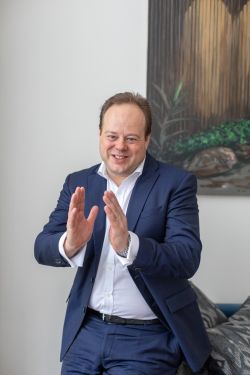 Clear, concise and diligent in everything he does
Joris Roest
Lawyer
M +31 (0)6 142 113 46
T +31 (0)85 30 318 02
joris.roest@heronlegal.com
Joris Roest studied Dutch Law at the University of Groningen, where he obtained his Master of Dutch Law degree in 2010, specialising in Company and IT Law. He was admitted to the Dutch Bar in the same year. During his studies, Joris worked for one year at a leading Dutch law firm in Rotterdam and did internships at leading firms in Amsterdam and Curacao.
Before Joris started at Heron Legal in 2015, he worked at a medium-sized commercial law firm in Venlo and at the Eindhoven branch of a large multidisciplinary law firm.
Joris specialises in corporate law with a focus on national and international mergers and acquisitions, joint ventures and other forms of cooperation. In addition, he has extensive knowledge of company law and commercial contracts.
Joris successfully completed the specialization courses 'Mergers and Acquisitions' at the VU Law Academy (2013) and Company Law at the Grotius Academy (2015).
Practice areas
> mergers & acquisitions
> corporate law
> restructuring
> joint ventures
> start-ups
> commercial contracts
> attorney co-counselling
Registered legal practice areas
Joris Roest has registered the following legal practice areas in the Netherlands Bar's register of legal practice areas:
-	Corporate Law
-	Contract Law

Based on this registration, he is required to obtain ten training credits per calendar year in each registered principal legal practice area in accordance with the standards set by the Netherlands Bar.