Personal and driven, with an eye for the human side of employment law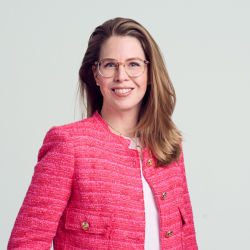 Personal and driven, with an eye for the human side of employment law
Evelien Brenninkmeijer
Lawyer
M +31 (0)6 587 838 32
T +31 (0)85 303 18 07
evelien.brenninkmeijer@heronlegal.com
Evelien studied law at Maastricht University and the University of Westminster in London. After completing her master's degree in Civil Law in 2009 at Radboud University in Nijmegen, she worked as a lawyer at a leading Benelux law firm in Eindhoven. She then worked as an in-house lawyer from 2015 to 2020 at an international group specializing in the design, development, production and sale of distinctive fabrics. Before Evelien joined Heron Legal, she worked for several years as an independent employment lawyer.
Evelien specializes in employment law and advises on matters such as individual and collective dismissal (including dismissal by mutual consent), (collective) employment contracts, incapacity for work, disturbed employment relationships, absenteeism, competition and solicitation clauses and the rights of Works Councils. The clients Evelien closely works with mainly consist of major national and international corporations as well as (semi-)government bodies.
In 2020 Evelien completed a post-graduate employment law specialization programme at the Erasmus University (the PALA), graduating cum laude.
Expertise
> employment contracts
> dismissal issues
> incapacity for work
> disturbed working relations
> non-competition clauses
> non-solicitation clauses
> working conditions 
> privacy and employment
> works councils
> Reorganisations
> CLA's

Registered legal practice areas
Evelien Brenninkmeijer has registered the following legal practice areas in the Netherlands Bar's register of legal practice areas:
> Labour Law

Based on this registration, she is required to obtain at least twenty training credits per calendar year in that principal legal practice area in accordance with the standards set by the Dutch Bar Association.