Seasoned, strategic and committed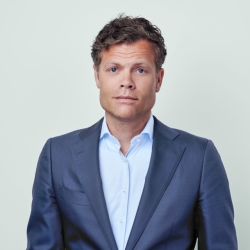 Seasoned, strategic and committed
Arnoud Fioole
Lawyer
M +31 (0)6 180 949 50
T +31 (0)85 303 18 03
arnoud.fioole@heronlegal.com
In 2000, Arnoud started his career at one of the world's largest multi-disciplinary law firms. He was admitted to the Dutch Bar in 2001. After his shareholdership with a leading U.S. law firm, he was active as an entrepreneur in the chemical industry for a couple of years. There he learned to look through the eyes of the entrepreneur, enabling him to empathize with his clients as a lawyer. His clients, predominantly national and international entrepreneurs and corporations, describe him as a passionate lawyer who is very committed to a case and who has an eye for detail without losing sight of the bigger picture. Arnoud can rely on many years of experience in the commercial advisory and litigation practice. His expertise mainly lies in corporate counseling and litigation in complex corporate and commercial disputes. Arnoud litigates in the first instance and on appeal, regularly conducts proceedings before the Enterprise Chamber and The Netherlands Commercial Court, and is also familiar with various types of arbitration (NAI, LCIA, ICSID, UNCITRAL), disciplinary matters and binding advice proceedings.
Practice areas
> corporate litigation
> commercial litigation
> arbitration
> attorney co-counseling
Registered legal practice areas
Arnoud Fioole has registered the following legal practice areas in the Netherlands Bar's register of legal practice areas:
> Civil procedural law

Based on this registration, he is required to obtain at least twenty training credits per calendar year in that principal legal practice area in accordance with the standards set by the Dutch Bar Association.